Posted on
By Maria Angeles, RN, CEO, Healingifts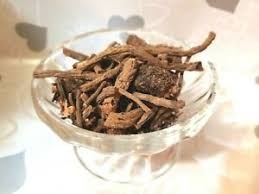 We will share what we research on herbal information, the more recent, the better. Please add here for everybody's information.
We can also share our customer's experiences with the herbs they use.
Governments, international agencies, and corporations are increasingly investing in traditional herbal medicine research. Traditional herbal medicines are naturally occurring, plant-derived substances with minimal or no industrial processing that have been used to treat illness within local or regional healing practices. Traditional herbal medicines are getting significant attention in global health debates. In the USA, the National Center for Complementary and Alternative Medicine at the National Institutes of Health spent approximately US$ 33 million on herbal medicines in fiscal year 2005; in 2004 the National Cancer Institute committed nearly US$ 89 million to studying a range of traditional therapies.12 While this scale of investment pales in comparison to the total research and development expenses of the pharmaceutical industry, it nevertheless reflects genuine public, industry and governmental interest in this area.
Good link to go:
https://www.ncbi.nlm.nih.gov/pmc/articles/PMC2649468/